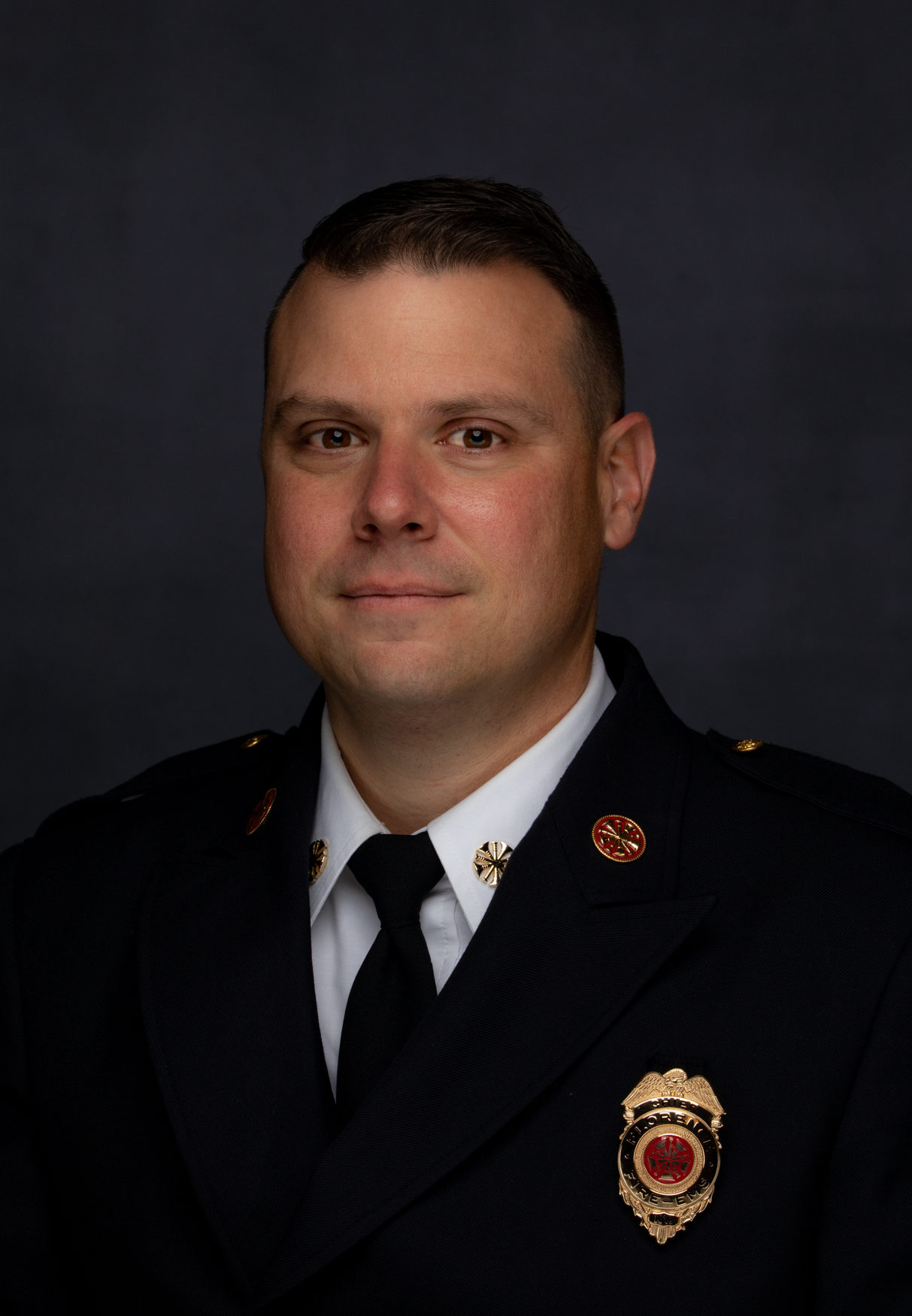 MESSAGE FROM THE CHIEF
Scott Knoll – Fire/EMS Chief
Welcome to the City of Florence Fire/EMS Department
About Fire/EMS
Thank you for your interest in the Florence Fire/EMS Department. The department was first organized by concerned citizens as an all-volunteer fire organization in 1936. Over the years, the department has grown to be one of the area's most progressive first response agencies, servicing the fifth largest concentration of population within the Commonwealth of Kentucky. The jurisdiction covered by the Florence Fire/EMS includes; the City of Florence, Kentucky proper and the unincorporated area of Boone County within the Florence Fire Protection District. The US Census indicates that the population served by out department is now in excess of 45,000 citizens in an area encompassing over 21 square miles.
What We Do
Florence Fire/EMS is an all-hazards department, capable of responding to a multitude of emergencies throughout our community and beyond.  Our staff strives each day to provide the highest level of customer service to our community members in need. This is reiterated in our mission statement: "Florence Fire/EMS provides quality services, ensuring the safest community through education, prevention and mitigation".
Operating out of 3 strategically placed stations throughout the city, our staff of 63 professionals are prepared to respond to whatever is required of us by the community.  Whether it is in an emergency or non-emergency setting, we can be counted on to be there in your time of need.
We hope you find the information contained within the Fire/EMS section of the City of Florence website helpful and that it provides you with an insight into our department and its operations. Florence Fire/EMS continues to strive to provide the very best service possible at a reasonable cost to our citizens. If you require any additional information or have any questions, please contact us anytime.
Fire/EMS Resources
This is your city. Find the information you need to pay bills, launch a business, plan a weekend, and more.
Contact
Florence Fire/EMS Headquarters
Claxon Station
1152 Weaver Road
Florence, KY 41042
Phone: (859) 647-5660
Fax: (859) 647-5670
Administrative Hours
Monday-Friday
8:30AM – 5:00PM