Support Bravo Company, 2nd Battalion, 502nd Infantry Regiment,
2nd Brigade Combat Team, 101st Airborne Division (Air Assault)
The Renegades
America Supporting Americans Adopt-a-Unit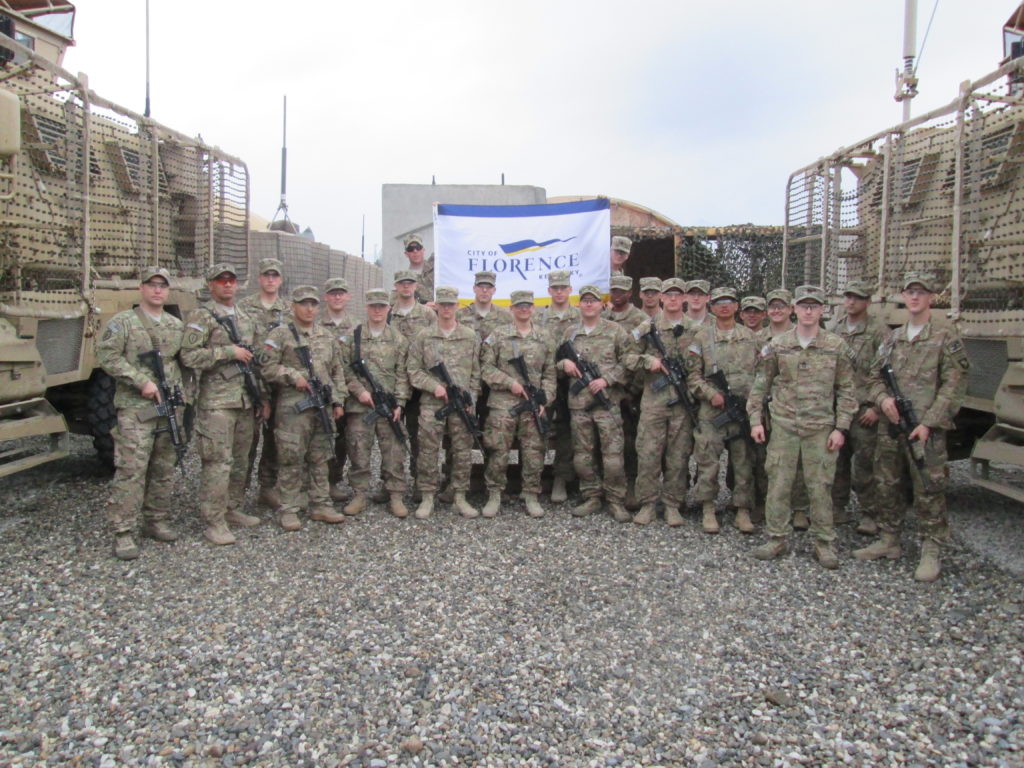 Through the America Supporting Americans (ASA) organization, the City of Florence adopted Bravo Company, 2nd Battalion, 502nd Infantry Regiment, 2nd Brigade Combat Team, 101st Airborne Division (Air Assault) – also known as the Renegades – approximately 10 years ago, when Operation Enduring Freedom and Operation Iraqi Freedom started. During this time, Florence has had a continuous relationship supporting B Company through their deployments to Afghanistan and Iraq, and we plan to continue this partnership into the future. The City of Florence commemorated this special relationship with the Renegades by welcoming approximately 100 active duty soldiers from the company and their families over the 2013 Memorial Day weekend.  In February 2014, the Renegades deployed to Afghanistan again in support of Operation Enduring Freedom.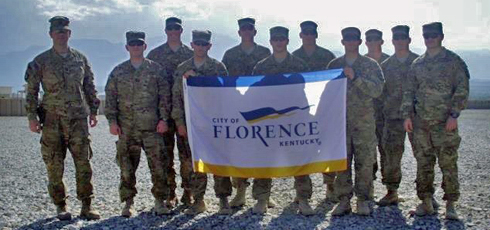 HELPING ON THE HOMEFRONT
The centerpiece of ASA's work is the Adopt-A-Unit Program. Believing that a strong, supportive connection between young men and women of our armed forces and the civilian communities they are ready and willing to serve is crucial to morale, ASA and the City of Florence have committed itself to building and strengthening this link.  Both these situations result in rewarding, successful adoptions that are beneficial to everyone involved.  Many of the soldiers in our unit are very young, in their early 20's, some as young as 18.  Most have never been far from home before they volunteered for service.  Let's show them how much we appreciate the sacrifice they are making in order that others may enjoy the freedoms we take for granted, here at home.  They're our very own sons & daughters, friends & neighbors — Americans, all!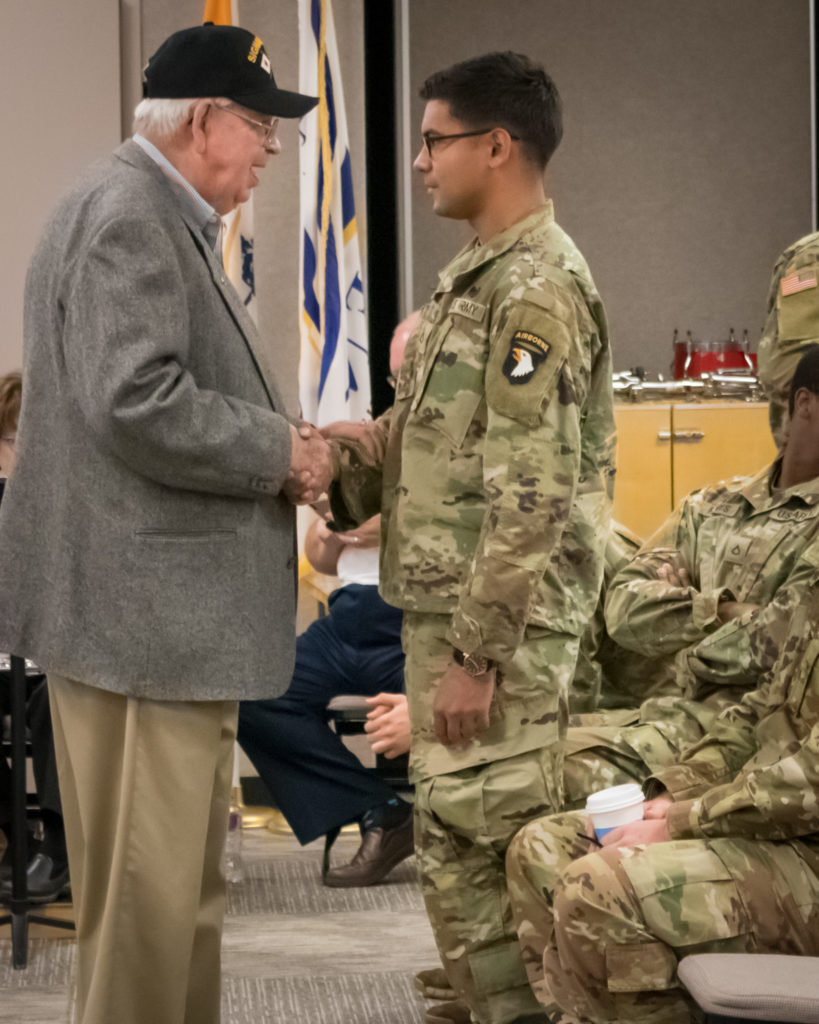 How can you help?
You may donate items that can be shipped to the Renegades while deployed.  Below is a list of suggested items.  You can drop off any items at the City of Florence Mayor's Office at the Florence Government Center (8100 Ewing Boulevard) Monday through Friday 8:30 a.m. – 5:00 p.m.  If you cannot make it during regular business hours to drop off items, please contact us at (859) 647-8177 and special arrangements can be made.  Any level of generosity helps tremendously.
Monetary donations to help with postage and purchasing of special request items from soldiers are also greatly appreciated.  All donations will be used to support the Renegades.  You may send your donation through the mail, make it online through PayPal, or drop off in person at the City of Florence Mayor's Office:
Support the Renegades
c/o City of Florence Mayor's Office
8100 Ewing Boulevard
Florence, KY 41042
Please make checks payable to City of Florence.
Or you can go online to the special PayPal account set up for this effort.
We hope you will join us in our commitment to support and honor the special relationship which has existed between the citizens of Florence, and the surrounding community, with their adopted soldiers over the years. Please contact the City of Florence at (859) 647-8177 or 
email here
 for more information. Please indicate if you wish for your donation to remain anonymous.
What can you donate to the Renegades?
Food items:
Almonds, cashews, peanuts, etc.
Almond Joys
Beef Jerky
Candy (licorice, Starbursts, Skittles, Tootsie Pops, Tootsie Rolls, Swedish Fish)
Chips, crackers, etc.
Gum
Mac and Cheese
Popcorn (caramel, kettle, etc.)
Powdered drink mixes (Gatorade, etc.)
Protein bars, granola bars, etc.
Raisin mini-packs
Sunflower seeds
Personal toiletries:
Disposable razors and shaving cream
Foot powder (preferred: Gold Bond)
Lip balm with SPF
Personal or baby wipes
Shower toiletries (shampoo, body soap/wash, etc.)
Tooth floss picks
Toothbrushes and toothpaste
Reading materials:
Books
Crossword puzzles, Sudoku, etc.
DVDs of newer movies
Magazines (hunting, fishing, etc.)
(Note: In order for the City of Florence to ship items, they need be dropped off to us in original, unopened packaging.)